About Us
The magic is not in the medicine but in the patient's body…. What the treatment does is stimulate natural functions or to remove what hinders them.
Miracles, C.S. Lewis, 1940
---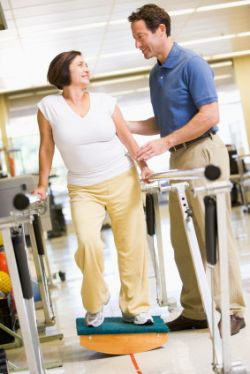 Goffstown Physical Therapy is a therapist owned and operated rehabilitation center which prides itself on honesty, integrity, and superior services to our patients. We have had the privilege of providing physical therapy services to the Goffstown area community since 1991. Our therapists' main goal is to enhance your quality of life by restoring your health and wellness. The focus of our facility has always been patient oriented rather than numbers driven.
One of the unique aspects of being treated at GPT is that your therapist will stay with you throughout the duration of your recovery, we believe this enhances the trust between the therapist and patient. Our experience indicates that this strengthens rehabilitation outcomes. Our therapists customize their treatments based on your diagnosis and provide a high level of care to accelerate your restoration of health. Your one-on-one treatment is provided in private rooms and a well-equipped gym.